Proposal Details
Project Name
enviroBLOQ - 'Earning for the Environment'
Project Type
MachineFi DApp for Pebble Tracker
Proposal Description
enviroBLOQ is a 'Plug-and-Play' Pebble Tracker DApp that rewards property owners for providing data about their attic environments to the IoTeX blockchain for 3rd Party purchase & utilization.
Attic Temperature, Atmospheric Pressure, Humidity, Light, Location & Air Quality (Gas) will continuously be Tracked, Traced & Trusted via the IoTeX blockchain. Data Providers will be able to login to their enviroBLOQ dashboard to see their daily earned rewards and compare the efficiency of their attic environments to those around them.
Every Data Provider earns base rewards for supplying attic data and will each have the opportunity to earn additional rewards for having more energy-efficient / eco-friendly attic environments. This incentivizes Data Providers to have more efficient attic spaces, which will in turn reduce negative environmental impacts, such as:
Higher Energy Usage: HVAC Systems have to work harder to Heat/Cool Interior
Shortened Roof Life: Attics with inadequate ventilation can cut roof life by 50% or more
Shortened AC Compressor Life: Has to work hard to cool interior in Summer Months
Example Application 1:
Roof Shingle Manufacturers purchase attic data to compare the way their shingles perform against different variables in order to improve production quality:
-Weathering Affects by Different Climates
-Performance During Hail Storms
-Roof Blistering
Example Application 2:
Energy Companies / Utility Providers (Electric / Gas) purchase data to prove the efficiency of their customers' environments, as well as help streamline averaged billing cycles, etc.
-Attic Spaces that are property ventilated stay cooler, reducing Air Conditioning demand in warmer climates
-Is there a style / model of house that provides optimal energy-efficiency? (Could help steer future building codes or reward certain designs for their energy-savings (LEED Structure Certifications, etc.)
Example Application 3:
Air Conditioning Compressor Manufacturers purchase data to prove the performance of their products and use for R&D for future development.
Ex: Compressor Load Demands for Cooling Interior based on:
-Attic Temperature
-Attic Air Flow / Humidity
Example Application 4:
Solar Roof Vent Manufacturer wants to prove superiority over static ventilation when comparing attic spaces:
-Temperature (Energy Cost Savings)
-Humidity (Mold Prevention)
-Roof Shingle Longevity
Example Application 5:
Insurance Company utilizes Attic Space / Indoor Air Quality data for better understanding differences in roof longevity and mold prevention / remediation:
-Is the interior of a structure more susceptible to mold if the Attic ventilation is insufficient?
-Does having a window to provide natural light in the Attic improve its environment?
-Are there correlations between our health and indoor humidity, temperature, ventilation/circulation, Air Quality levels?
-Roof Replacement Intervals vs Local Weather / Storm Data
Control Case
Two identical houses in Leander, TX were built in 2017 on the same street by the same homebuilder and using the same materials.
House #1 still has its original roof from 2017, but House #2 had its roof replaced in 2021 after both houses sustained damage from a hail storm. House #2 had both its shingles & ventilation upgraded (installed two 35 Watt Attic Breeze solar fans). House #2 is owned by Will McCann (CEO) - he chose these upgrades in order to substantially improve the air flow in his attic space, saving on interior cooling costs, prolonging the life of the roof shingles and preventing any future mold issues. House #2 already has a Pebble Tracker installed in the attic and has been providing data to the IoTeX blockchain since 8 April 2022.
→ Two Pebble Trackers installed in the exact same spot of both attics should clearly illustrate the effectiveness of the ventilation improvements made to House #2.
Target Data Provider Launch:
Initial proposed neighborhood is located in Leander, Texas (USA) and it is comprised of 2,200 homes. Target installation for this neighborhood is 100 homes (5%) with Pebble Trackers in their attics. This neighborhood is 35 years old and most homes have had their Roofs & AC Compressors replaced at least once, providing many variables to study (roof type/color, ventilation type, solar panels (?), etc.).
Acquiring New Users
Keeping in mind that 'MachineFi', 'Web 3.0', 'blockchain', 'IoT', etc. are largely unknown subjects in the general public, we aim to simplify these terms by explaining the different ways to earn real rewards while remaining anonymous.
Financial Incentives
Base Data Rewards (Tokenized)
Each of the first 100 Homeowners has an allotment of 1,250 IOTX to be earned over the course of the first 12 months. This breaks down to just over 3.4 IOTX earned every day. (24 IOTX/week; 96 IOTX/month)

Greater Rewards for Efficient Environments (Tokenized)
This incentivizes people to have more energy-efficient attic spaces with greater rewards paid, as optimal attic spaces save energy & prolong the life of roofing materials & Heating/Cooling appliances.
Data Providers will be able to log into the enviroBLOQ dashboard within ioPay to see their earned rewards, as well as how their attic space is comparing to others around them.
Anonymity
Neighbors will be able to login to the enviroBLOQ Dashboard via ioPay to see how they perform against other homeowners in their area, without providing exact locations or compromising user privacy.
"You're performing in the Top 10% of people in your area!"
Fixed Property Asset
We envision that the incentives created by our DApp will actually become a listed 'value-add' during Real Estate transactions.
Understanding the value of long-term, consistent data and the multitude of ways that it can be utilized by different parties in the future, the enviroBLOQ application is intended to remain untouched once installed. Companies are able to better analyze & cross-reference data at various points in the future knowing that all data supplied is trusted and untampered with. Therefore, the Pebble Trackers are not intended to be disconnected and relocated when a property changes ownership, which creates a unique 'Value-Add' situation to every property with a Pebble Tracker installed and mining data.
"This 4 Bed; 3 Bath house has a 3-car garage, swimming pool & enviroBLOQ data miner in the attic…"
Installation
The Pebble Trackers will be fixed to the wooden framing within the Attic, centrally-located for optimal readings and with access to a power source. Each Installation will have its own record of the environmental variables relevant to the spaces being monitored (list below).
Items to Notate for Each Attic Installation (Not Limited to):
Roof Covering Type (Shingles; Metal; Tile; Flat/Rubberized)
Ventilation Type (Mechanical; Static) [Expand for Detail]
Roof Covering Color
Pitch of Roof
Roof Sheathing Type (Regular OSB; Radiant Barrier)
Insulation Depth (inches)
Windows in Attic? (Yes/No)
Gas Appliances Located in Attic? (HVAC/Hot Water Heater) (Yes/No)
1-Story / 2-Story
We will manage the initial 1,000 installations, but we plan to develop a DIY installation kit & video in the future.
Rewards Pool
Initial Draw Pool - $10,000 USD Worth of $IOTX
[1 IOTX = $0.08]
$10,000 = 125,000 IOTX = 1,250 IOTX/Provider (Allotted)
This provides guaranteed rewards for 1 year for the first 100 homes with Pebble Trackers installed.
Daily Reward Distribution
Data Providers will earn IOTX each day they supply data to the blockchain - all accessed via the enviroBLOQ DApp in the ioPay Wallet.
1,250 IOTX / 365 days = 3.4 IOTX/day or 24 IOTX/week
Reward Pool Value Designed to Increase Over Time
enviroBLOQ will reinvest XX% (TBD) of Sales back into the Reward Draw Pool. The goal is to increase the value of the Daily Rewards over time, even as we scale.
Acquiring Data Consumers
enviroBLOQ will broker deals to supply data collected by the Pebble Trackers in each attic space. Our intent is to sign long-term commitments with our clients (3-5+ Years), providing quality data that's reliable and keeping Cash Flow consistent.
enviroBLOQ will leverage existing relationships from the following industries to target initial contracts with Data Consumers:
Attic Ventilation Manufacturers (Static & Mechanical)
Roofing Materials Manufacturers (Shingles & Accessories)
Air Conditioning Compressor Manufacturers
Property Insurance Providers (Residential & Commercial)
Utility Providers (Gas & Electric)
→ We plan to utilize Marketing & R&D Budgets from each of these companies during negotiations to help them realize exposure & ROI potential to their companies.
enviroBLOQ will re-invest a percentage of Sales from these deals into the Reward Pool for future distributions to data providers. Our vision is that the Reward Pool will continue to grow in order to generate substantial returns for our Data Providers, enabling them to apply their earnings toward Insurance Premiums, Home Upgrades, Property Taxes, etc. (Percentage Re-Invested TBD)
Metrics
We anticipate each Pebble Tracker to process the current standard 288 transactions/day (every 5min). If necessary, multiply number of Pebble Trackers in Target Goals Below by 288 txn/day (105,120 txn/yr):
Target Adoption Goals by Year:
Year 1: 100 Data Providers

Year 2: 500 Data Providers & 1 Data Consumer

Year 3: 1,000 Data Providers & 3 Data Consumers
Milestones
Milestone 1: Set-up Control Case
Duration (weeks): 1 Week
Deliverables: Install Pebble Trackers in the Attic spaces of Home

#1

& Home

#2

in Leander, TX (suburb of Austin, TX). Home

#2

already has the Pebble Tracker insalled and has been constantly feeding data to the IoTeX blockchain since 8 April 2022.
Funds request (USD): $286.80 USD - 1ea Pebble Tracker ($241.40 USD); 1ea AT&T NB-IoT SIM card w/Unltd. data for 1yr ($39.65 USD); 1ea Charging Block ($5.63 USD); 1ea Velcro Square ($0.12 USD)
Milestone 2: Initial Pebble Tracker Installations (100ea)
Duration (weeks): 26 Weeks
Deliverables: Install 100 Pebble Trackers in the Attic spaces of 100 Homes in the Block House Creek subdivision of Leander, TX (suburb of Austin, TX).
Funds request (USD): $35,180 USD (100ea: Pebble Trackers; AT&T NB-IoT SIM cards (Unltd. data for 1yr; Charging Blocks; Velcro Squares; Installation)
Milestone 3: Create DApp Dashboard
Duration (weeks): 16 Weeks
Deliverables: Onboard Developer to begin creating DApp;
Funds request (USD): $16,000 USD (Dashboard for Data Providers; Clean Process for Exporting / Analyzing Data for Consumers)
Milestone 4: Sign First Data Consumer; Launch DApp in ioPay Wallet Ecosystem
Duration (weeks): 16 Weeks
Deliverables: Ink First Deal with Data Consumer (Initial Target Customers: Attic Breeze Solar Vent Manufacturer & GAF Shingle Manufacturer)
Funds request (USD): $5,000 USD (Travel)
Milestone 5: Expansion to 500 Data Providers; Sign 2nd Data Consumer
Duration (weeks): 26 Weeks
Deliverables: Sign up two Data Consumers (1 Manufacturer & 1 Insurance Company, etc)
Funds request (USD): $180,900 USD (500ea: Pebble Trackers; AT&T NB-IoT SIM cards (Unltd. data for 1yr; Charging Blocks; Velcro Squares; Installation) (Travel for 2nd Data Consumer)
Milestone 6: Expansion to 1,000 Data Providers; Sign 3rd Data Consumer
Duration (weeks): 26 Weeks
Deliverables: Sign up two Data Consumers (1 Manufacturer & 1 Insurance Company, etc)
Funds request (USD): $351,800 USD (1,000ea: Pebble Trackers; AT&T NB-IoT SIM cards (Unltd. data for 1yr; Charging Blocks; Velcro Squares; Installation)
Total funds requested
Year 1 - $66,486
Year 2 - $180,900
Year 3 - $351,800
Total Funds Requested: $599,186
Future Applications
The logical next step would be to install Pebble Trackers indoors for air quality and other environmental monitoring.
Is there any correlation between attic spaces with inadequate ventilation and indoor mold / mildew development?
Indoor Environmental Monitoring
Residential / Multifamily Properties
Commercial Properties
Manufacturing Facilities
Indoor Farming Facilities
Water Quality Monitoring
Water Treatment Facilities
Fish Farming
Fish & Wildlife Monitoring
Questions for IoTeX Team
1) Would we need to create our own token separate from IOTX to reward Data Providers with? If so, what are the guidelines for the Tokenomics and do you offer help in this area?
2) Is there currently a way to get the data from the Pebble Tracker to output to a spreadsheet / CSV format or something that we can analyze the data with? (As well as changing preferences like Celsius to Fahrenheit, etc.)
3) Are there plans to develop future devices that don't use battery life as quickly and might fit our application more suitably? (Currently need to keep plugged in at all times for our application)
4) Do you provide help with Coding / UX development?
5) Is there a way to get any kind of discount for ordering large quantities of Pebble Trackers (100 / 500 / 1,000)? The Trackers are the majority of our Requested Funds, so any savings there would substantially reduce our costs.
6) Are there any plans to utilize a different service for the Map feature (i.e. Google Maps)? I've noticed that when I zoom way down to my house, it actually shows me about two streets away.
About your Team
Will McCann - Founder / CEO
Skills
Project Visionary
Sales
Leadership
People
Web3
Education
Mechanical Engineering & Entrepreneurship (BSME) - Villanova University (Villanova, PA, USA) (2011)
Work Experience
Roofing & General Contracting (2016-Present)
-$6M in Personal Sales to date
-Residential / Multi-Family / Commercial Roofing
-Storm Damage Expert
-Property Insurance Specialist

Oil & Gas Industry (2011-2016)
-Project Engineering & Commercial Sales - Chicago Bridge & Iron (CB&I) - (2011-2016)
-$8B Cameron LNG Liquefied Natural Gas Refinery - Cameron Parish, Louisiana, USA
LinkedIn: https://www.linkedin.com/in/will-mccann-68975023
Charles 'Chuck' Cobern - Co-Founder / CTO
Skills
Web 2.0
Business Operations
Management
People
Sales
Work Experience
Software Firm (IT Manager) – (1999–2003)

Manage Service Provider (Founder / CEO & President) – (2003–2021)

Independent Consultant – (2022–Present)
LinkedIn: https://www.linkedin.com/in/chuckcobern
Links
SOCIALS / WEBSITE (Coming Soon)
RESEARCH
PRODUCT LINKS FOR ENVIROBLOQ KIT

PEBBLE TRACKER INSTALLATION - ATTIC SPACE IN HOUSE #2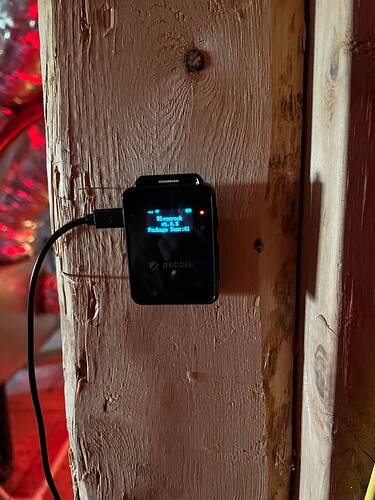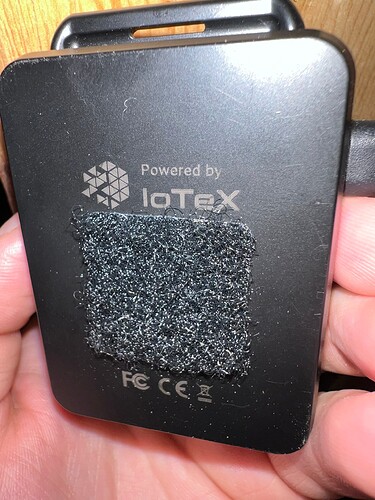 DATA READINGS FROM PEBBLE TRACKER IN HOUSE #2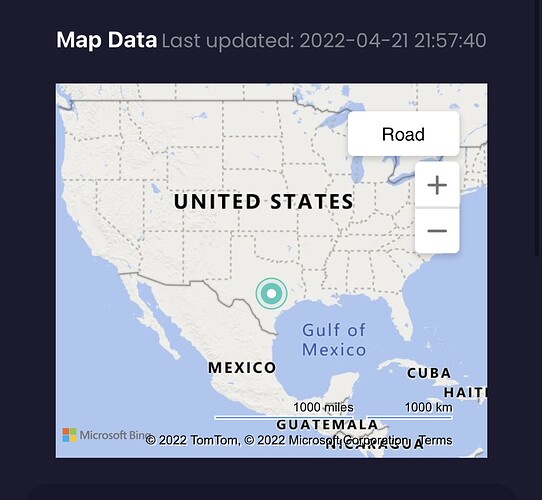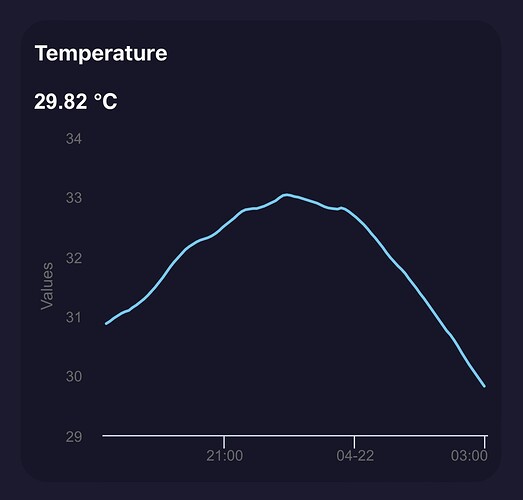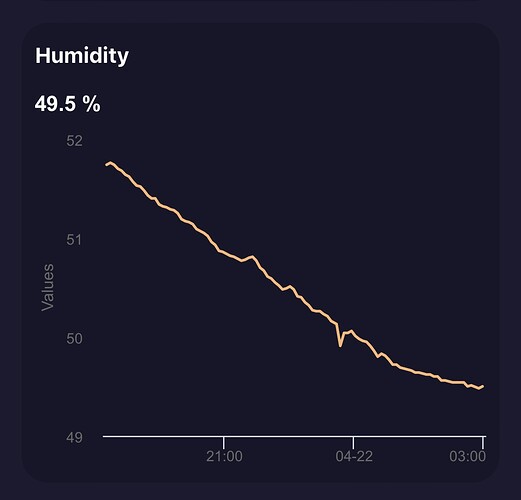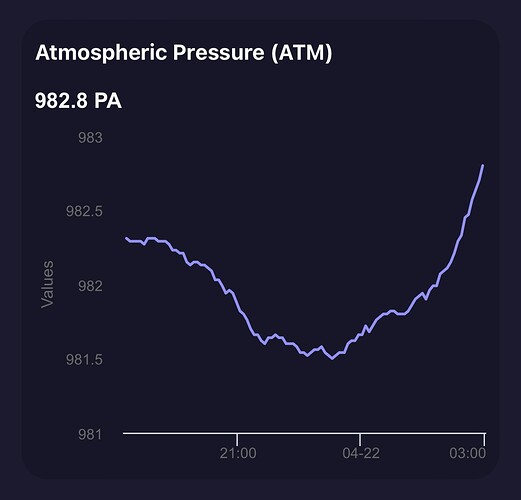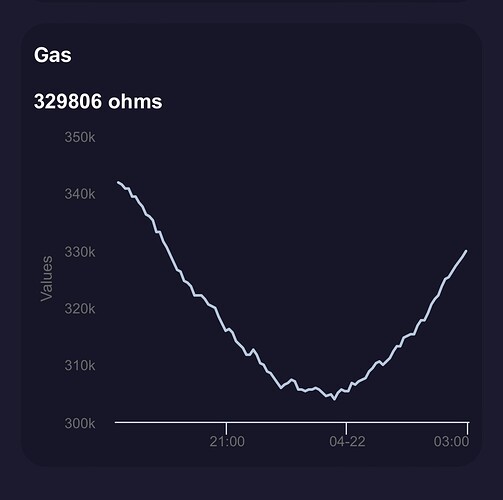 ATTIC BREEZE SOLAR VENT FANS (TARGET DATA CONSUMER)
http://www.atticbreeze.net/homeowners.html
=== Do not change this section ===
By posting a proposal, you accept the rules below:
https://community.iotex.io/t/grant-issuance-rules/3839
Community voting
Community members can vote on grant proposals to facilitate grants assignments to their favorite projects. Please vote on this proposal:
I Like this proposal
I Don't like this proposal
=== Please add Milestone Reports below ===![Logo|690x388]