IoTeX is a global ecosystem with community members from 120+ countries. Many of us are lucky to be "observers" of war, while others we interact with on a daily basis have had their lives changed forever due to war. We created this thread to share some of the real, heartbreaking stories of IoTeX Ambassadors and community members that have been directly impacted by the war.
Please consider donating directly to your fellow community members in need via the donation wallets under each story.
---
My name is Daria and together with my husband we are Ukrainians, and we are now in Egypt in refugee status, but our parents and relatives now are in Ukraine in different cities. It is hard when we can not help keep them safe.
A whole house was blown up not far from my parents' house, so now my parents almost constantly spend in a bomb shelter, because they are afraid that tomorrow it may be their house. But my brother`s family now is in more difficult situation - his pregnant wife should give birth in the near future, they are hiding in a bomb shelter and cannot get to the hospital. Even my dog is now always ready to run and hide and he totally understands everything.
The general situation in Ukraine is: banks are closed, ATMs do not work, grocery stores and pharmacies are closed - they do not understand how to sell goods as the US dollar exchange rate is growing not by the hour but by the minute and if there is a product somewhere, then the price for it is several times higher than it was two weeks ago, hospitals are also closed, they only work in some emergency cases. My husband and I are preparing a site https://stay-with-ukraine.com/ where we can show the realities of life today in Ukraine.

Photos/videos submitted by Daria: @Artanovskaya - Google Drive


Donation Wallet: io1858c2c2vz3jndhjzlgnt9zkxz6ncvq7qkdhs0k


Telegram: @Artanovskaya
---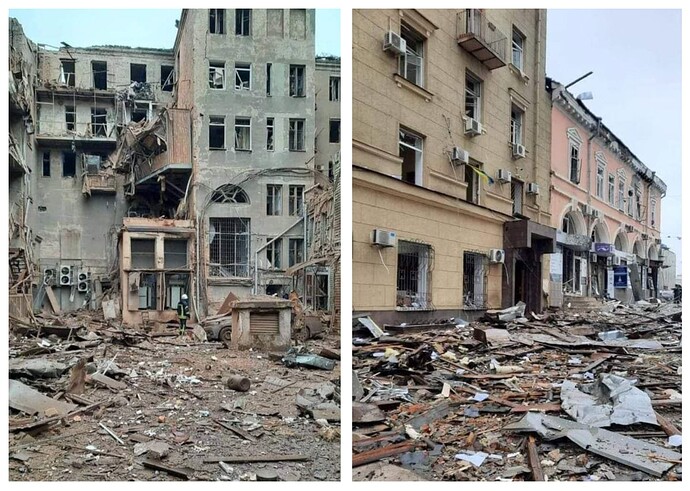 Hello, my name is Sergey Mayevsky, I have been an IoTeX Ambassador in Ukraine since 2019. I am working on promoting IoTeX among Ukrainian developers, creating introductory and educational content mentioning IoTeX and project technologies.
On February 24, 2022, war came to Ukraine. My hometown is facing a humanitarian catastrophe. Many people leave their homes and evacuate with their families to the Western part of Ukraine to the border with the countries of the European Union. In the settlements of the northern and northwestern parts of the suburbs, which were considered prestigious, battles are now being fought with Russian invaders. Many beautiful houses were damaged by shelling. My house is located in Malaya Danilovka (a northwestern suburb of Kharkiv). Now in this area there are fights with the Russian occupiers. The fate of my property is unknown to me. My father is in Kharkov now, and I am very worried about him, but it is impossible to come to Kharkov now because of martial law.
I am now in the city of Kyiv, which is bombarded daily by Russian aircraft and artillery. I am very scared for the fate of my father and my relatives who are in Kharkiv. But most of all, I'm afraid for my country and for civilians. As soon as the fighting subsides, I plan to return to the city of Kharkiv and, together with other volunteers, help people in this difficult time for my country.

Photos/videos submitted by Sergey: @ms1may - Google Drive


Donation Wallet: io1d5hslcvvtf6rg5uatwjaf6ahxe3pkc2kz2tdxq


Telegram: @ms1may
---
My name is Maxim, I'm from Nikolaev (Ukraine) a week ago we woke up from explosions, a military airfield near our house came under fire, but at that time we didn't know this yet, and just not scared, we woke up the child and collected things without understanding what was happening, later we learned that this was happening all over the country.
Now it's already the seventh day of this horror, battles are fought regularly on the outskirts of the city, and once there was a fight right in the center of the city, my family and I have been living all this time together with our parents in a private house, we are 6 adults and 2 children. We have very close-knit and friendly people, they help each other as much as they can, even in such difficult times, some shops are open, bakeries regularly bake bread, there are much fewer products and they have risen in price, but in these conditions it is not surprising.
For the past few days, they have been trying to surround the city and break through the defenses, but we hope for the best and believe in a peaceful sky above our heads. Thanks to everyone who prays for us, for our country, all the best.

Photos/videos submitted by Maxim: @MkTs2020 - Google Drive


Donation Wallet: io1st28y0pncs2xsskjl4pnwaf5xz4vrxhdx7zjls


Telegram: @MkTs2020
---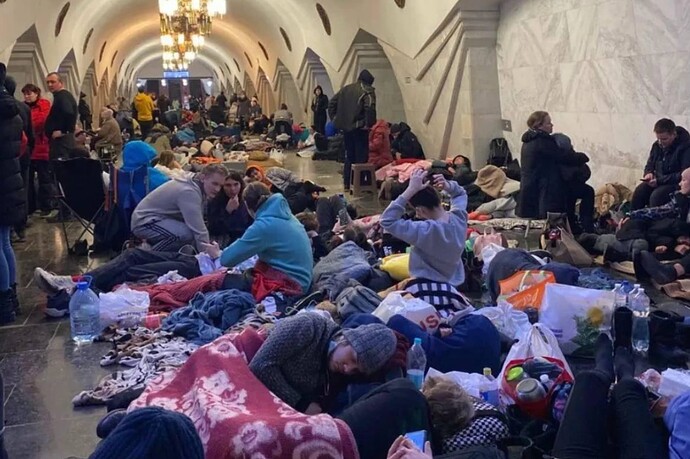 Hello! My name is Klaus and I'm from Kharkov, Ukraine. For the last 11 days, all of Ukraine has been living in horror and fear, and the inhabitants of Kharkov have found themselves in the very epicenter of a military conflict. For my family, the most difficult time was while we were in the city and did not have the opportunity to leave Kharkov. We have a bomb shelter in our building and it was easier for us to hide during the sirens. Every time we hear a serena, we grab warm clothes and run to the basement to hide. Although they say on foreign television that the civilian population is not bombed, you can see for yourself from the photo how badly Kharkov was destroyed. They say that it will take at least 3 years to restore it. But even in such a difficult time, people on the street and in shelters help each other in any way they can.
Now my family and I are in Ryasnoye, not far from Kharkov, it is calmer here and there is an opportunity to gain some strength. Throughout this time, IoTeX team has been in touch with me and I am very grateful for the support. Today, the simple words "How are you?" can be a manifestation of love and care.

Photos/videos submitted by Klaus: @KlausHepf - Google Drive


Donation Wallet: io1fmlq5xygkkx4jlggfduzqss2rn3f90f3kgqgjp


Telegram: @KlausHepf
---
For personal reasons, the author wishes to remain anonymous
The whole news about Russia invasion started to get popular in Kyiv about 2 months ago and we were hoping for a diplomatic settlement. We thought it was never going to happen until February 24 when the full scale invasion of Ukraine started… After 5 different bomb explosion heard close to my house… Me and my friends decided to leave Kyiv, Ukraine for Poland. We took a few of our things and went to the train station, we got to another city in Ukraine called Lyiv and then to the Ukrainian-Polish border. We've been in Poland paying bills on our own everyday… We hope there's a settlement soon.

Photos/videos submitted by Anonymous: Anonymous - Google Drive


Donation Wallet: io1kety46h04rmap7uvjpygt86jpkmc2d5j5llw7r
---
Hello, my name is Elena. We are now in Vinnitsa, we are calm. Skirmishes in the city often, often people catch saboteurs. Tags are placed around the city. They bombed ammunition depots and military units in the district Kalinovka, Tulchin. In Bokhonyki (5 km from Vinnitsa) landing troops landed … They caught everyone.
There are friends on the front line in Irpin and Kharkov…they say it's hell…
We are waiting for now, I hope the negotiations will give something. Hope they will calm down and go no further… It's really good that we have only two fraternal peoples… All this is sad… I would never have thought that this could be.

Donation Wallet: io1r78aga0zscg6grcjnnglkcf7e78um8kr5cudjm


Telegram: @OlenaDDD
---
Please consider donating directly to your fellow community members in need via the donation wallets under each story.
.
Want to share your story?
Please get in touch with Daria @Artanovskaya on Telegram.
.
How else you can help?
IoTeX has partnered with Unchain Fund to raise donations from the IoTeX community and distribute funds transparently for humanitarian needs. 100% of all donations will be used to provide food, shelter, and humanitarian aid to civilians in need (NOT weapons or war-related efforts). Click here for more details on how to donate.