Introduction
The IoTeX ecosystem is rapidly growing, with a vibrant community of developers and users. However, one of the challenges facing the ecosystem is the lack of a native stablecoin. This means that all developers using stablecoins in their applications have to assume that the bridge remains uncompromised. This can be a major risk, as bridge hacks have become increasingly common in recent years.
In this post, I express my concerns about this situation, and propose the something that can be done about it to help developers mitigate the risks associated with bridged stablecoins and foster a more independent ecosystem.
The Problem with Bridged Stablecoins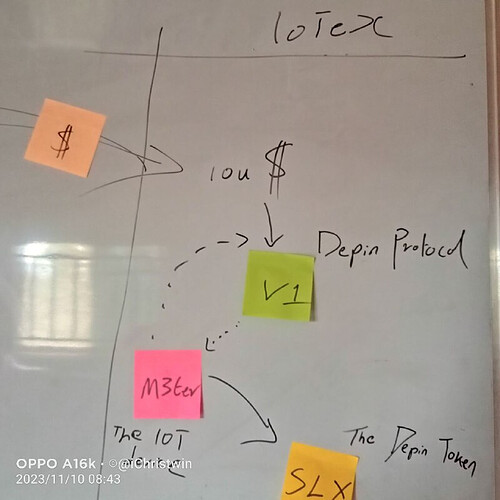 Bridged stablecoins are stablecoins that are minted on one blockchain and then bridged to another blockchain. This can be a useful way to access stablecoins on different blockchains, but it also introduces a number of risks.
One of the main risks is that the bridge can be hacked. The recent bridge hacks that have plagued the cryptocurrency industry, including the Wormhole, Ronin, Nomad, and Wintermute incidents, serve as stark reminders of the inherent risks associated with cross-chain bridges. These hacks have resulted in the loss of hundreds of millions of dollars in assets, highlighting the potential vulnerabilities that exist when transferring funds between different blockchains.
Given the nascent stage of the IoTeX ecosystem and its growing emphasis on DePIN applications, over-reliance on the IoTube bridge could pose significant risks to DePIN applications building on IoTeX and might even actively deterred developer adoption. A bridge hack that compromises stablecoins could severely damage DePIN protocols emerging on IoTeX and jeopardize IoTeX's standing in the DePIN landscape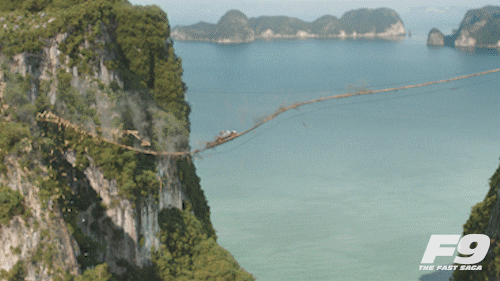 Learning from Celo Dollar (cUSD)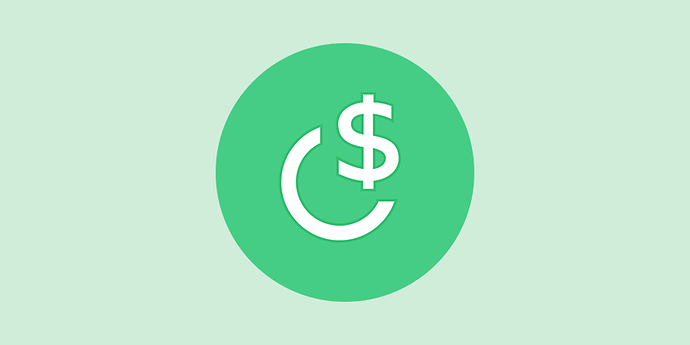 The Celo Dollar (cUSD) is a successful example of a native stablecoin that has gained significant traction in the Celo ecosystem. cUSD is collateralized by a reserve of assets, including CELO, the native token of the Celo blockchain, and other stablecoins. The reserve is managed by a decentralized network of validators, ensuring the stability and security of cUSD.
The Celo Dollar has a number of features that make it a good inspiration for an IoTeX stablecoin
Reserve-backed stabilization: cUSD is backed by a reserve of assets, which helps to maintain its stable value.
On-chain governance: The Celo community has the ability to vote on changes to the Celo protocol, including the parameters of the reserve and the dynamic peg adjustment mechanism. This helps to ensure that the protocol is aligned with the needs of the community.
ioUSD: A Path Towards a Robust IoTeX Ecosystem
The IoTeX ecosystem can learn from the success of cUSD by implementing a similar native stablecoin, ioUSD. ioUSD could adopt the reserve-based collateralization model and decentralized governance structure of cUSD, tailored to the specific needs of the IoTeX ecosystem.
Increased Security
Bridged stablecoins are at risk of being compromised during cross-chain transactions, leading to potential losses for users and developers. A native stablecoin like ioUSD would eliminate the need for bridges, significantly reducing the risk of security breaches and enhancing the overall security of the IoTeX ecosystem.
Improved Liquidity
Bridged stablecoins often face liquidity issues, making it difficult for users to buy or sell them during times of high volatility. A native stablecoin like ioUSD would have a broader market presence within the IoTeX ecosystem, leading to improved liquidity and smoother transactions.
Enhanced Community Governance
With a native stablecoin like ioUSD, the IoTeX community would have direct control over the asset's parameters and governance, ensuring that it aligns with the ecosystem's needs and priorities. This decentralized approach would foster a more engaged and empowered community.
Promotes Innovation in DeFi and DePIN
A native stablecoin like ioUSD would provide developers with a more reliable and secure asset for building DeFi and DePIN applications on IoTeX. This would encourage further innovation and development in these sectors, fostering the growth of the IoTeX ecosystem.
Reduces Reliance on External Stablecoins
Currently, the IoTeX ecosystem relies on bridged stablecoins from other blockchains, increasing its exposure to external risks and dependencies. A native stablecoin like ioUSD would reduce this reliance, making the IoTeX ecosystem more self-sufficient and resilient.
Strengthens IoTeX's Position in the DePIN Sector
The development of a native stablecoin would establish IoTeX as a leader in the DePIN sector, demonstrating its commitment to providing a comprehensive and secure DeFi infrastructure. This would attract more users and developers to the ecosystem, further solidifying IoTeX's position in the DePIN landscape.
The development of ioUSD would mark a significant step towards a more secure, self-sufficient, and thriving IoTeX ecosystem. By minimizing reliance on bridged stablecoins and embracing a native stablecoin solution, IoTeX can mitigate risks, foster innovation, and establish itself as a leading hub for DeFi and DePIN applications. ioUSD would empower developers, enhance user confidence, and propel the IoTeX ecosystem towards long-term sustainability and growth.
TLDR;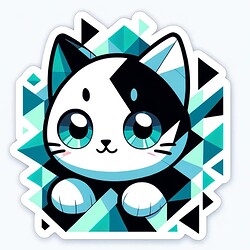 The IoTeX ecosystem currently lacks a native stablecoin, forcing developers to rely on bridged stablecoins that carry inherent risks. To address this challenge, we propose the development of ioUSD, a native IoTeX stablecoin collateralized by IoTeX and other assets. ioUSD would be governed by the IoTeX community, ensuring alignment with the ecosystem's needs. Its implementation would enhance security, liquidity, and community-driven governance, fostering the growth of DeFi and DePIN on IoTeX.