Hello, IoTeX community!

Here comes our next Thread of The Week, in which we will discuss various IoT verticals, their potential growth and impact they can have on the entire industry.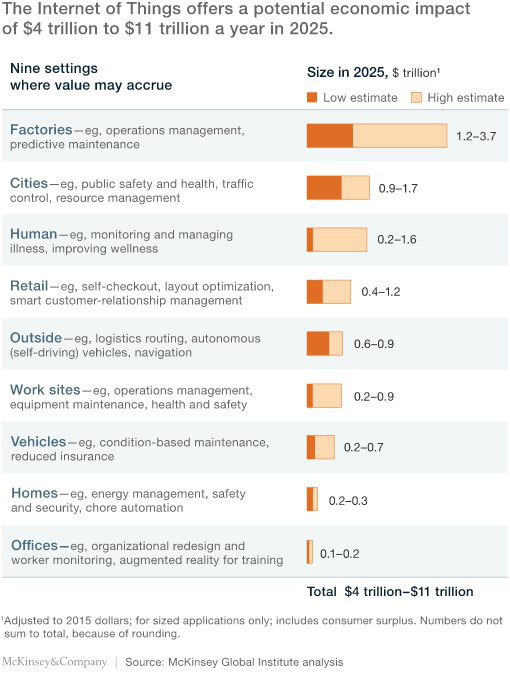 In order to evaluate IoT's potential benefits and bottlenecks across the global economy, McKinsey analyzed over 150 use cases, ranging from smart health devices to industrial IoT. They estimate that
IoT has a total potential economic impact of $3.9 trillion to $11.1 trillion a year by 2025.
In this thread, please share which IoT market segment are you most excited about, and how can decentralized technologies like IoTeX capture this value?

A new TOTW will start every Monday at midnight PST


Rewards: Best 3 answers will receive 5,000 IOTX EACH
Make sure to include your Telegram ID in your post so we can add you to the weekly Scoreboard combined with IoTrivia & contact you if you are a winner.
You can post more than once but make sure to share different stories/use cases, do not duplicate posts. Feel free to comment & reply to posts from other community members