Proposal Details
Project Name
enviroBLOQ - 'Bridging Smart Homes to the Blockchain'
Project Type
MachineFi DApp for Smart Home Data Collection & Analysis
Proposal Description
enviroBLOQ is a MachineFi DApp that connects smart home devices to the IoTeX blockchain, compiling their data into a comprehensible dashboard for homeowner analysis & Third Party utilization.
enviroBLOQ aims to extract data from as many points around the common smart home as possible, including but not limited to:
Smart Controls (Thermostats - Google Nest, Honeywell, etc.)
Utilities Monitoring (Electricity, Water, Gas)
Solar Power Generation
Heating & Cooling Demands
Irrigation System Usage
Attic Ventilation Efficiency
All of this data is collected, analyzed & verified by the IoTeX blockchain to ensure accuracy and trust before being packaged for Third Party utilization.
Homeowners will be able to see the full picture of their home's energy efficiencies and be able to make more educated decisions regarding utility usage and future upgrades to the property. They'll also gain insight into their home's efficiency against their neighbors, as well as highlight any potential areas for improvement - all while being rewarded for their data!

Manufacturers will now have a more concise and trusted picture of how their products perform in various real-world environments, enabling them to improve product performance and manufacturing processes. They'll also be able to analyze how their products integrate with other smart home technology for potential symbiotic benefits and partnerships.

Utility Providers & City Management are able to better analyze utility consumption & peak demand loads, address natural disaster situations quicker and more efficiently, etc.
enviroBLOQ Data Sets
Example Data Set 1: Smart Controls
Any smart device that Controls heating, cooling, ventilation, lighting, etc. that can feed data:
Google Nest Thermostat
Attic Ventilation Controller
Shades / Switchable Privacy Glass
Example Data Set 2: Utilities Monitoring
enviroBLOQ plans to work with the IoTeX Team to develop simple NB-IoT devices to fill the void in real-time utility metering. No longer will someone have to manually drive around to each house and manually scan the gas meter to reflect actual usage and adjust customer billing. In the meantime, Data Providers can simply enter their monthly utility bill information for correlation with smart device data.
Water Consumption
Electricity Consumption
Natural Gas Consumption
Example Data Set 3: Heating, Cooling & Ventilation (HVAC)
Attic Spaces that are properly ventilated prevent mold buildup in cold climates and stay cooler in hot climates, reducing energy demands.
Air Conditioning Compressor Manufacturers will now have real-world data to prove the performance of their products in future development. Likewise, ventilation manufacturers will have real-world data to prove the performance of their products and energy savings from reduced cooling demands.
Example Data Set 4: Home Weather Stations
Connecting weather data from home weather stations sets up an important baseline for localized HVAC performance comparisons. Ambient outside temperature, humidity, actual precipitation & sunshine will help paint the full picture of how a home's system performs in dynamic environments given weather events and temperature extremes.
Example Data Set 5: Solar Energy Generation
Feeding the solar power generation data into the enviroBLOQ ecosystem, homeowners will now be more clearly see their system in action and further optimize energy storage, draw-downs, etc.
Example Data Set 6: Irrigation Systems
Homeowners will now be able to decipher their household's water consumption from the water used for irrigation. Irrigation Manufacturers may even want to take it a step further and study flow rates against different variables.
Case Study & Proof of Concept
Two identical houses in Leander, TX were built in 2017 on the same street by the same homebuilder and using the same materials.
House #1 still has its original roof from 2017, but House #2 had its roof replaced in 2021 after both houses sustained damage from a hail storm. House #2 had both its shingles & ventilation upgraded (installed two 35 Watt Attic Breeze solar fans).
→ Pebble Trackers installed in the same spot of both attics should clearly illustrate the effectiveness of the ventilation improvements made to House #2.
Initial Data Providers:
enviroBLOQ will install a Pebble Tracker in attics and central interior spaces of 30 homes around the Leander, TX area for further Proof of Concept. Following our Attic Installation Checklist, we will be able to establish a baseline data pool from which we can build our DApp and begin discussions with potential investors and Data Consumers.
The tamper-proof Pebble Tracker hardware comes packed with sensors that measure:
Temperature
Atmospheric Pressure
Humidity
Light
Air Quality
Orientation
Acceleration
Signal-to-Noise Ratio (SNR)
Location
Acquiring New Users
The Pebble Tracker will be utilized as an early 'Plug-and-Play' option, but will not be a pre-requisite to join our ecosystem as a Data Provider. We are ready to utilize data from the millions of existing smart home devices that are already installed in homes around the world!
By The Numbers: Smart Home Technology
33MM North American houses rely on smart thermostats for temperature control
47% of US-based Millennials have at least one smart home product within their homes.
2MM Homes in U.S. had Solar Panels in 2019
11MM Google Nest Thermostats sold since 2011
25% of Americans own Smart Home Technology
127 new IoT devices are connected to the internet every second
Smart heating & cooling systems can save smart home users 50% in energy use
81% of surveyed real estate purchasers would be more inclined to buy a house equipped w/smart technology products
All of this data is ready to be Tracked, Traced & Trusted on the IoTeX blockchain!
Financial Incentives
The organic growth of enviroBLOQ will be driven by the tokenized Rewards paid to Data Providers. Every Data Provider will earn base daily EBLOQ token rewards for up to one device in each Data Set category connected to enviroBLOQ.
Examples:
Smart Thermostat - 1 $EBLOQ/day
Pebble Tracker (Attic) - 1 $EBLOQ/day
Pebble Tracker (Indoors) - 1 $EBLOQ/day
Solar Panel Data - 1 $EBLOQ/day
Water Consumption - 1 $EBLOQ/day (pro-rated)
Gas Consumption - 1 $EBLOQ/day (pro-rated)
Electricity Usage - 1 $EBLOQ/day (pro-rated)
Data Providers will be able to log into the enviroBLOQ dashboard within ioPay to see their earned rewards and monitor their home's performance (independently & as compared to their neighbors).
"You're house is more efficient than 90% of your neighbors!"
or
"Your attic seems under-ventilated, let's do an evaluation!"
or
"Your AC is working harder than your most of your neighbors, let's do an evaluation!"
In an effort to incentivize energy efficiency & conservation, the Data Providers with more energy-efficient / eco-conscious properties will earn additional rewards.
Property-Bound Tokens (PBTs)
Understanding the value of long-term, consistent data and the multitude of ways that it can be utilized by different parties in the future, the enviroBLOQ team is focused on keeping devices intact during real estate transactions. Through supplier discounts and incentives, our goal would be for you to leave all smart devices behind and have all new smart devices installed in your new home. This provides us with the continuation of data for properties regardless of real estate transactions and property ownership.
To achieve this, we are developing the first Property-Bound Tokens (PBTs) that are tied to the property they're minted for, not the wallet that originally minted it. These PBTs are similar to Soul-Bound Tokens (SBTs) in that they cannot be traded or sold, only transferred as part of a real estate transaction. This creates a unique 'Value-Add' situation to every property within the enviroBLOQ ecosystem.
"This 4 Bed; 3 Bath house has a 3-car garage, swimming pool & provides daily passive income from its mining data for enviroBLOQ and the IoTeX blockchain!"
Acquiring Data Consumers
enviroBLOQ will leverage R&D budgets, op-ex costs and Marketing opportunities with manufacturers, utility providers, city governments, etc. to sign data agreements. Manufacturers may be interested in purchasing historical data that's already been analyzed, whereas utility providers and city governments may be more interested in having access to real-time data for real-time decisions.
Attic Ventilation Manufacturers (Static & Mechanical)
Smart Controller Manufacturers (Thermostat, Ventilation, Shading)
Air Conditioning Compressor Manufacturers (Indoor & Outdoor Unit Performance)
City Governments (Residential Housing & Gov't Bldg Efficiencies)
Utility Providers (Water / Gas / Electric)
Insurance Providers (Storm Data, Mold Prevention)
enviroBLOQ will re-invest a percentage of Sales from these deals into the Reward Pool for future distributions to Data Providers. Our vision is that the Rewards Pool will continue to grow in order to generate substantial returns for our Data Providers, enabling them to apply their earnings toward Insurance Premiums, Home Efficiency Upgrades, Property Taxes, etc. (Percentage Re-Invested TBD)
Milestones
Halo Grant Milestones
Total Funds Requested: $30,000 USD
Total Pebble Trackers Requested: 14
Milestone 1
Extract Data from Pebble Trackers to Business Analytics Software
Temperature, Humidity & Location
Two Separate Property Locations
Real-Time & Historical Data
Set-Up Case Study for Solar-Powered Attic Fans
Two Identical Houses w/Different Attic Ventilation Systems
One Pebble Tracker in Attic; One Pebble Tracker Indoors
Illustrate Effects of Improved Ventilation System on Attic Environment
Five (5) Total enviroBLOQ Properties Online (2 Pebbles each - 1 Attic & 1 Interior) (Excluding Case Study)

At least 500 users are following enviroBLOQ on Social Media (ex: Twitter)
Milestone Payment: $5,000 USD
.
Milestone 2
Develop Beta User Interface for Data Providers
Pebble Tracker Data Visualization & Analytics
Temperature, Humidity & Location
The Beta Interface is viewable from enviroBLOQ.io website, accessible via ioPay Wallet browser

Combination of at least 1,000 social media followers and/or Beta users on enviroBLOQ network
Milestone Payment: $10,000 USD
.
Milestone 3
DApp Integration w/ioPay Ecosystem

Thirty (30) Total enviroBLOQ Properties Continuously Online (2 Pebbles each - 1 Attic & 1 Interior)

Combination of at least 3,000 social media followers and/or DApp users on enviroBLOQ network

At least 500 unique Pebbles have provided data to the enviroBLOQ network
Milestone Payment: $15,000 USD
.
For R&D, we are requesting 14 total Pebble Trackers to set up Control Case and the first 5 Properties that are continuously online.
About your Team
Will McCann - Founder / CEO
Skills
Project Visionary
Sales
Leadership
People
Web3
Education
Mechanical Engineering & Entrepreneurship (BSME) - Villanova University (Villanova, PA, USA) (2011)
Work Experience
Roofing & General Contracting (2016-Present)
-$6M in Personal Sales to date
-Residential / Multi-Family / Commercial Roofing
-Storm Damage Expert
-Property Insurance Specialist

Oil & Gas Industry (2011-2016)
-Project Engineering & Commercial Sales - Chicago Bridge & Iron (CB&I) - (2011-2016)
-$8B Cameron LNG Liquefied Natural Gas Refinery - Cameron Parish, Louisiana, USA
LinkedIn: https://www.linkedin.com/in/will-mccann-68975023
Charles 'Chuck' Cobern - Co-Founder / CTO
Skills
Web 2.0
Business Operations
Management
People
Sales
Work Experience
Software Firm (IT Manager) – (1999–2003)

Manage Service Provider (Founder / CEO & President) – (2003–2021)

Independent Consultant – (2022–Present)
LinkedIn: https://www.linkedin.com/in/chuckcobern
Links
SOCIALS / WEBSITE
RESEARCH
PRODUCT LINKS FOR ENVIROBLOQ KIT

PEBBLE TRACKER INSTALLATION - ATTIC SPACE IN HOUSE #2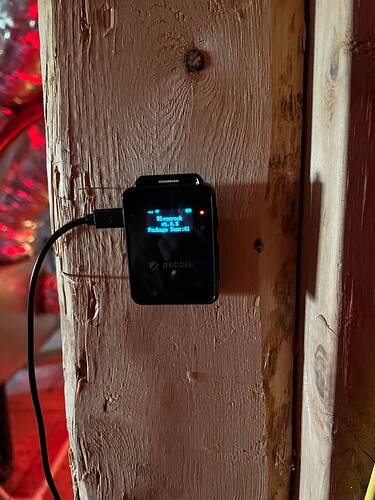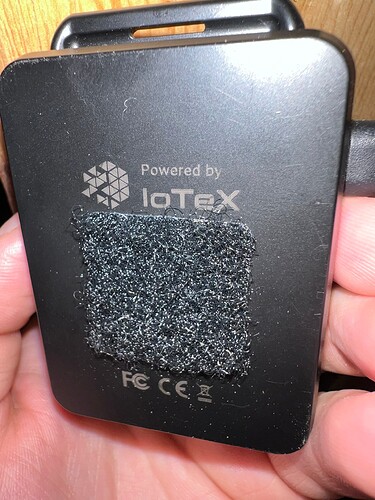 DATA READINGS FROM PEBBLE TRACKER IN HOUSE #2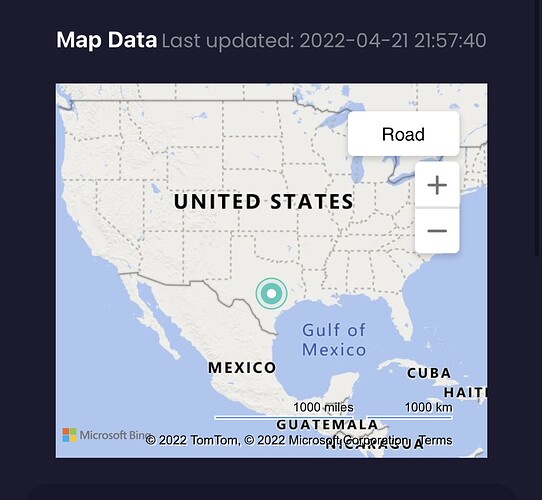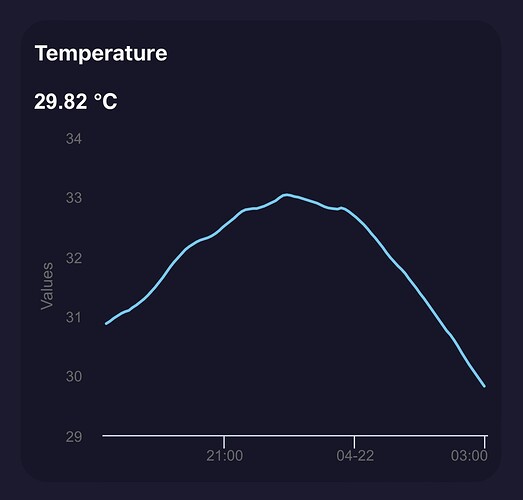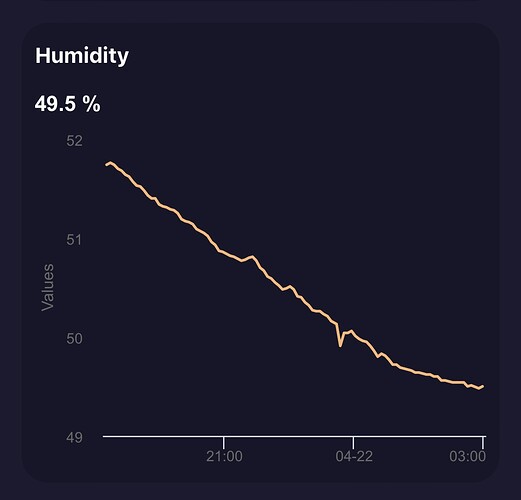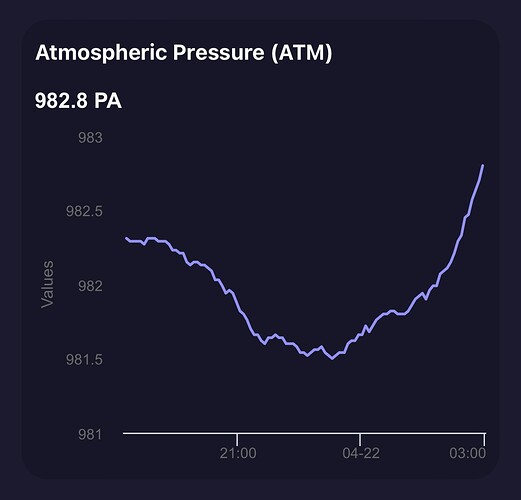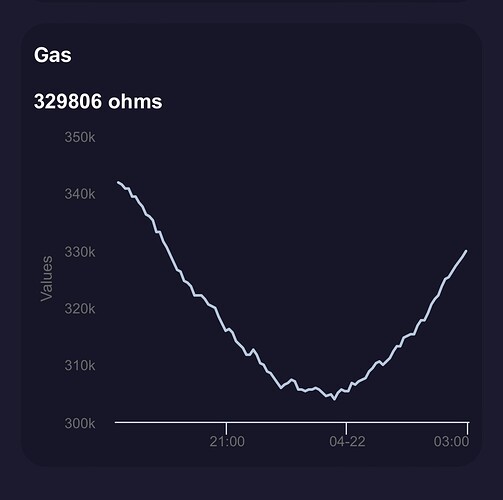 ATTIC BREEZE SOLAR VENT FANS (TARGET DATA CONSUMER)
=== Do not change this section ===
By posting a proposal, you accept the rules below:
https://community.iotex.io/t/grant-issuance-rules/3839
Community voting
Community members can vote on grant proposals to facilitate grants assignments to their favorite projects. Please vote on this proposal:
I Like this proposal
I Don't like this proposal
=== Please add Milestone Reports below ===![Logo|690x388]