ioPay Desktop is the official IoTeX Wallet app for Desktop computers, and it's available for Windows, Linux and macOS: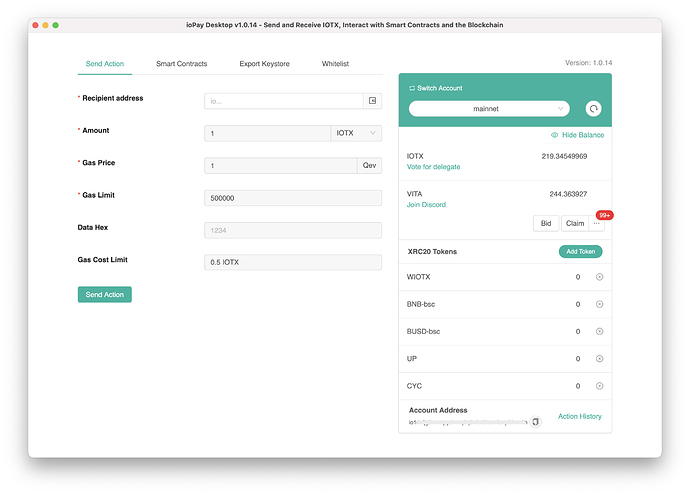 ioPay Desktop 1.0.14
ioPay Desktop is a full-featured crypto-wallet to help you manage your IOTX and XRC20 tokens, and have access to the growing ecosystem of dApps in the IoTeX Network.
The current v1.0.14 introduces a few improvements related to XRC20 tokens management and bug fixes, below are all the changes for this release:
1. Easily add XRC20 Tokens by name
When adding a new XRC20 Token to the wallet you can now easily search the exact token by name in a list that conveniently shows all the tokens whose metadata have been submitted to the team. If your token is very new and has not been submitted yet, or is not not listed for some reason, you can still add it by typing the token contract address directly: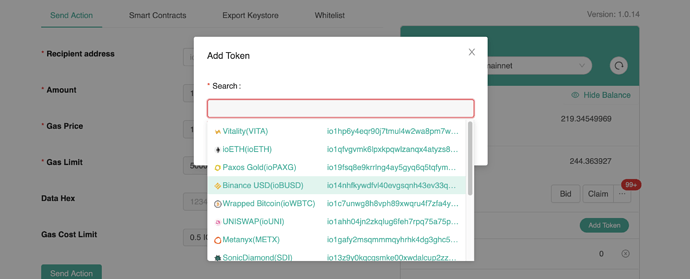 Add Tokens
2. New XRC20 Tokens panel
ioPay Desktop allows to conveniently monitor the balance and transfer all your XRC20 tokens, that are listed in the XRC20 Tokens panel on the right. This panel is now easier to identify, and it now also includes the button to add a new token to the list:
XRC20 Tokens panel
3. Wallet Backup Phrase removed
We removed mnemonic phrase that was displayed after a new wallet was created in ioPay: in fact, the old mnemonic phrase did not follow a standard Hierarchical Deterministic Wallet path.
If you used the old mnemonic phrase you can still unlock your wallets, however we strongly recommend you to make a new backup of those wallets ioPay Desktop itself and save the private key, or the keystore file.
4. Bug fixes
As usual, a few bug fixes come with this release as well: see the release notes for more details.
---
Download ioPay for Mobile & Desktop and see our official ioPay forum thread.