Proposal details
We are shifting our payment solution on the blockchain and integrating 13.56Mhz Rfid products to offer some of our customers better services. We have tested this use-case using students in primary schools in Kenya where we sold them silicone NFC bands that were used for meal distributions. The bands were loaded with cash from their parents using M-Pesa and during meal time, the Kids queued for food and we offered the meal guys a reader to deduct balance from the bands. Our next step is to build this on IOTEX as we have POCs using Ethereum. We have event payments, security tags and identification projects to be built on IOTEX from the second quarter of 2023.
Project Name
TUNZA LABS
Project Type
IOT NFC equipment programmed to perform transactions on the blockchain providing reliable services and Social impact projects around the globe for institutions and organizations.
Proposal Description
Our NFCs provide reliable, secure and fast communication in various places. We have chosen to provide our services to schools in rural parts of Kenya(https://tunzalabs.co.ke/), KCB bank of Kenya, Petrol attendants in Kenya and some small-scale businesses to help them boost their productivity.
Right now, we have two schools of 600 students each where we are performing the NFC food issuing solution. The enrolled students are 280 but everyday we register close to students over the past month. The NFC's offer ease of payment and using IOTEX will provide better interaction of the DApp. We plan to integrate our DAPP using Mpesa and IOTEX enabling such a project to run decentralized on IOTEX.
Our next project is on events where we are targeting the Kenyan music event industry tickets. We are partnering with a major event company where the bought tickets will be used to drink and service redemption thus charging transactional fees per transaction using IOTEX.
Building this on IOTEX will lead to a growth in the ecosystem Moreso in Africa. We believe that starting this project on IOTEX will positively impact the involved community and businesses.
Milestones
[ Split your project into milestones: each one must have its own verifiable deliverables]
Duration (weeks): 6 weeks
• Custom 10,000 MIFARE® DESFire modern NFC with improved Security features.
• Building of a payment gateway to IOTEX from MPESA or Bank Cards.
• Incorporation of a USSD and Webapp interface

Funds request (USD): 15,000 USD
• Corporate Partnerships
• Smart Contracts Developments
• Tokenomics and Stablecoin Mainnet Integration
Duration (weeks) : 4 weeks
Funds request (USD): 10,000 USD
Total funds requested
25,000 USD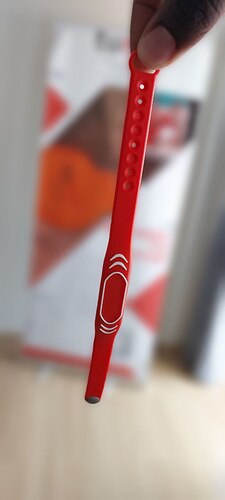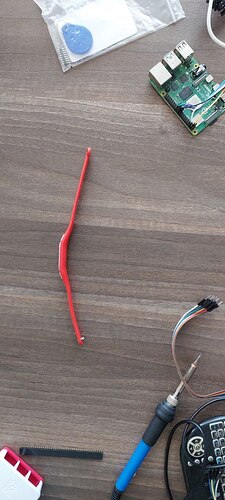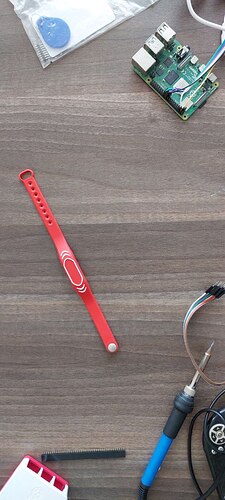 Please checkmark the following if you agree
Although these options are not mandatory, please consider committing to them for the greater benefit of the IoTeX ecosystem.
We commit to open source the project: [ YES | NO | Other - please specify ] YES

We commit to stake [ AMOUNT ] IOTX on the IoTeX Blockchain: [ YES | NO ]

We commit to donate [ PERCENTAGE ] of [ OUR TOKEN ] to the IoTeX Foundation: [ YES | NO | N/A ]
About your Team
Our team comprises of a team of 7 individuals. The executive team consists of 3 individuals as shown on the current tunza website and 4 developers two of which are hardware and two software. The management team has a vast experience in Blockchain, IOT and Data while the Developers are skillfull in React, Typescript, Rust and C.
Newton Muchira as the CEO of tunza has access to food programmes and many retail traders across Nairobi. He has a great technical experience doing blockchain stuff and administering development projects. Working alongside him has led the team to grow and love the hard stuff.
Lincoln Gakuya as the Operations Officer has scouted many projects and from his vast business experience, we have received several corporate contracts.
[Emmanuel Maina](( https://www.linkedin.com/in/immanuel-maina-a177bb19b/)) as a technical officer is a full stack developer aiming to revolutionize our company to provide web3 services. He has a full understanding of the blockchain having worked on the near protocol.
Metrics
Tunza Labs aims to hit these metrics during the 1st Year of Operations
2nd Quarter – 2k users milestone
3rd Quarter - 5K users milestone
4th Quarter – 10k active users milestone
Links
Twitter - https://twitter.com/tunzalabs
Instagram - https://www.instagram.com/tunzalabs/
LinkedIn - https://www.linkedin.com/company/tunzalabs-kenya/
=== Do not change this section ===
By posting a proposal, you accept the rules below:
https://community.iotex.io/t/grant-issuance-rules/3839
Community voting
Community members can vote on grant proposals to facilitate grants assignments to their favorite projects. Please vote on this proposal:
I Like this proposal
I Don't like this proposal
=== When you are ready, please edit this post and fill out milestone reports below below. ===
Milestone Report: #1


Invoice form has been filled out correctly for this milestone.
Deliverable Title: …
Proof: …Please provide a link to resources and/or a demo video
Note: …
Payment tx: …please leave this empty
Milestone Report: #2


Invoice form has been filled out correctly for this milestone.
Deliverable Title: …
Proof: …Please provide a link to resources and/or a demo video
Note: …
Payment tx: …please leave this empty
Milestone Report: #3


Invoice form has been filled out correctly for this milestone.
Deliverable Title: …
Proof: …Please provide a link to resources and/or a demo video
Note: …
Payment tx: …please leave this empty